June 29, 2017 / NPC NEWS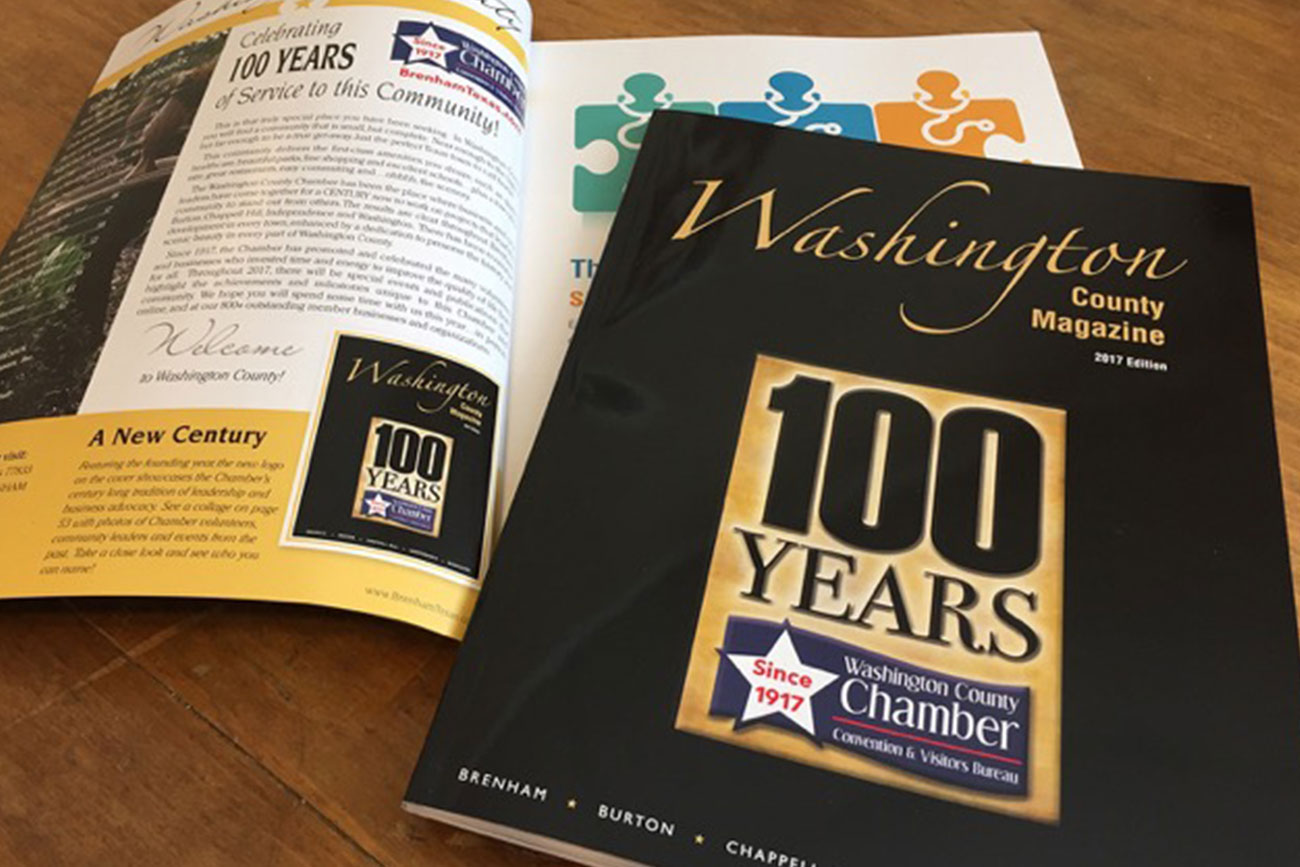 (Clear Lake, TX) Local Chambers from across the state of Texas convened in the Houston area on June 20, 2017 for the Texas Chamber of Commerce Executives (TCCE) Annual Excellence Awards banquet. The awards honor chambers for exceptional efforts in marketing, communications and media outreach. The overall competition had more than 200 entries from which the best were judged by panels of experts. Awards are judged in seven categories: Outstanding Chamber Map, Brochure, Magazine/Directory, Print or Electronic Newsletter, Chamber Website, Social Media and Communications, and Marketing Campaign.
The Brenham/Washington County Chamber won in two categories. In the category of Newsletters the Brenham/Washington County Chamber was honored as the best in Texas, winning First place. Chamber president Page Michel said, "This is thanks to our long-time partnership with the Banner Press newspaper and editor Derek Hall's talents with our layout plus our key staff editor Shae Janner."
In the category of Magazine/Directory the Brenham/Washington County Chamber was honored with a Second place award. "The Chamber is proud to partner with Newman Printing on our annual magazine and its Brenham division director Donna Muegge works closely with our staff to design an excellent product," said Jane Hinze from the Brenham/Washington County Chamber.
"Chambers of Commerce are the voice of business and the communities they serve," said Aaron Cox of TCCE. "This highly competitive process demonstrates how these organizations fulfill this task with excellence daily, often with little or no accolades. This award demonstrates the exceptional work carried out by the Brenham/Washington County Chamber and provides its staff with some well-deserved recognition."